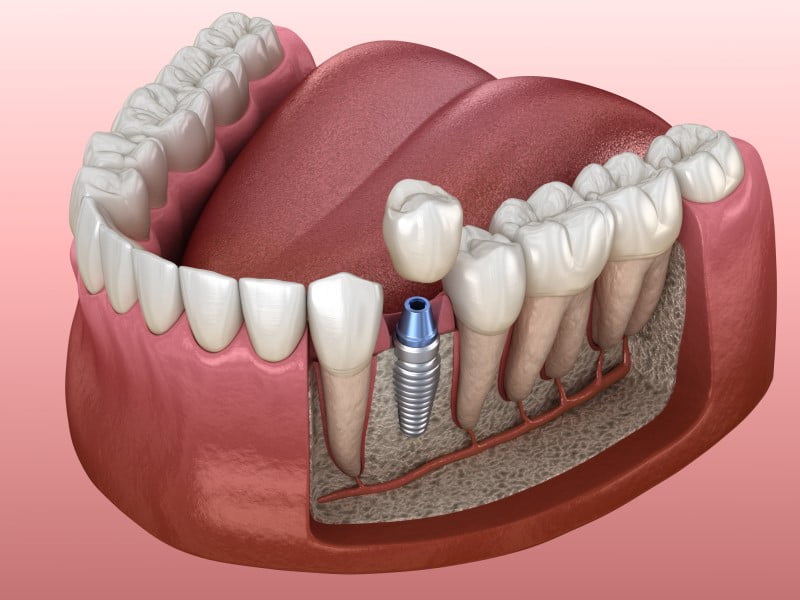 17 Feb

Can i have dental implants treatment with severe bone loss?

The phenomenon of bone loss over the years in the part of the mouth where the tooth is missing, is quite common and sometimes even unavoidable due to the lack of treatment in the right time with dental implants.

The most common question from patients that comes as a result of the pronounced lack of bone in the sinus area is whether they are potential patients to receive such treatment. The answer in this case is yes. Yes, people with severe bone loss can undergo treatment with dental implants.

In many cases, this can be done without lengthy bone grafting procedures. A qualified oral surgeon considers many factors before recommending such a solution. Some of these factors include: the number of teeth that need to be replaced, the cause of the patient's bone loss, and how much bone loss has occurred and in which area of the jaw. Many people suffer from a specific type of bone loss that occurs under the gums.

This is often due to periodontal disease. Those who suffer from this type of bone loss are all too familiar with the serious effects it has on their health and quality of life. Those who suffer from more significant bone loss often also have oral health problems, adding to the list of medical problems. Pain or discomfort while eating can cause problems related to the lack of healthy nutrition, worsening their overall health on a macro level.

What is recommended in this case is the reconstruction of the bone in the sinus area, which is carried out through a procedure otherwise known as "Sinus Lift", where, through highly sophisticated and contemporary devices, it is possible to reconstruct the bone in the area where it is necessary to achieve a certain density for the correct positioning of dental implants. This technique makes it possible to regenerate an area which would be very problematic in the future and would not stimulate the retention of implants for a relatively long time.

By reconstructing one of the most important elements for treatment with implants, such as the bone base, the reconstructed bone itself is stimulated by the screwed implants, which do not allow the degradation of the bone level for years to come, but keeps it as it would be in the case of a situation where the patient would have all his natural teeth.