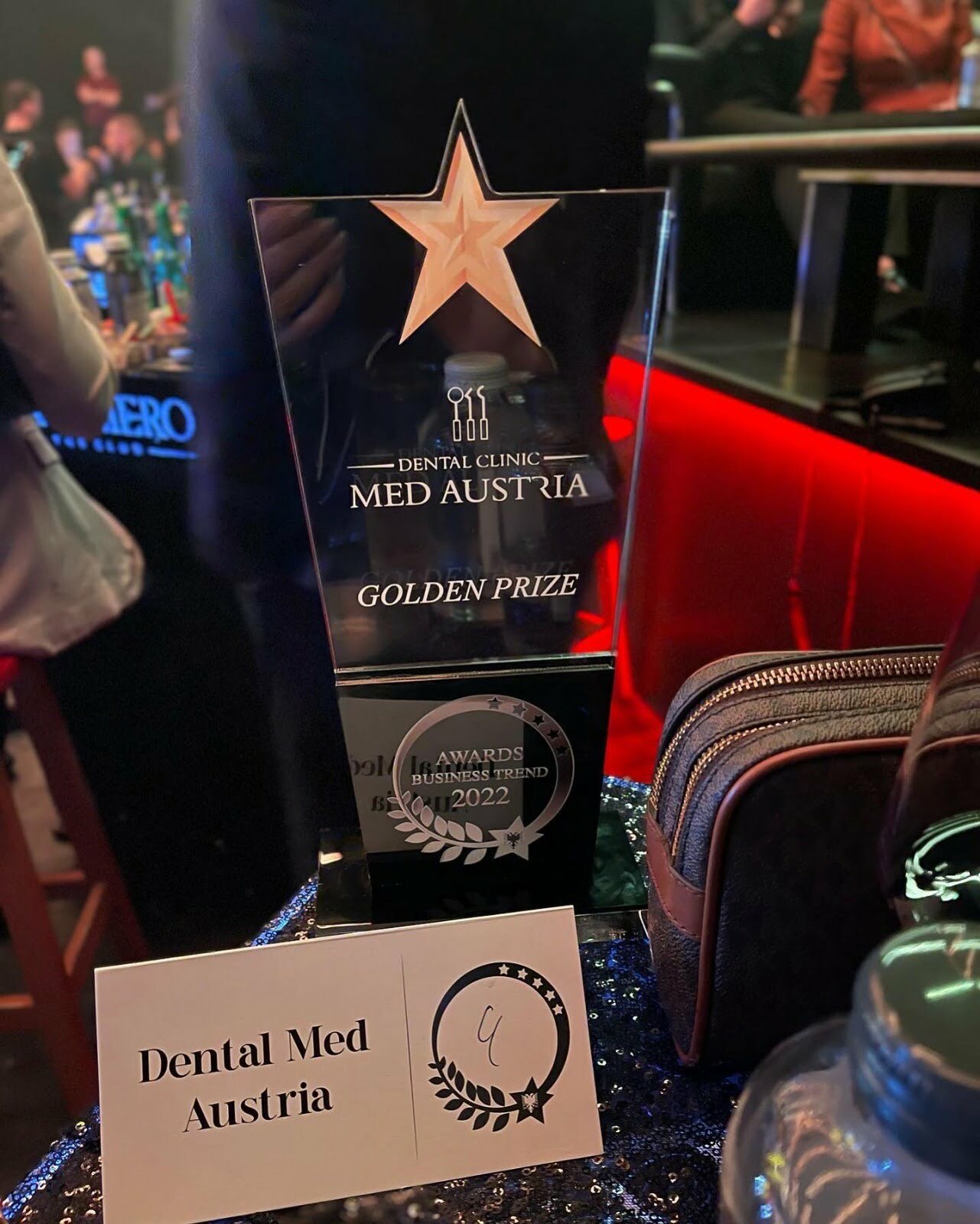 23 Apr

Trend Business Albania 2022 – Dental Med Austria – A continuing success story

The 2022 year has not only been a year of many challenges for businesses in general, it has also been a year of opportunities to stand out among the multitude of businesses in the country. The Albanian magazine "Trend" has given one of the most interesting and impactful awards in the world of business and social impact, the "Business Trend Albania – 2022" award, and this award has been given to the dental clinic Dental Med Austria for many reasons related to continued professionalism , with the quality of works and products, the wonderful staff of dental specialists, the general cooperative spirit between professionals and patients who have chosen the clinic to gain a perfect smile and oral health.

The communication of this award has been a real surprise, both for the staff and for the technical director of the clinic. One of those surprises that motivate us even more to continue and improve ourselves to higher grounds. The potential of individuals who have worked so hard as a real team under a clear direction and vision addressed by the technical leader of the clinic, and at the same time as the head doctor of the clinic, Dr. Mentor Zeqja, has caused a wide reflection of those elements that have brought the Dental Med Austria clinic to the levels of what today is evident as a brand not only nationally but also internationally, as a well-known brand from the Albanian diaspora in around the world, including in countries like New Zealand, USA, Asia and Europe of course.

Records are set to be broken and Dental Med Austria will continue to set new records and new trends in the future, to transmit the good model of doing successful business while maintaining the principles of quality, humanity and professionalism at the highest levels.